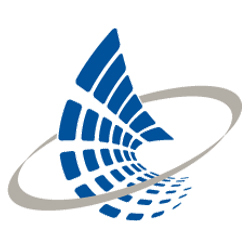 Legacy Pharma Solutions
Machine Operator
Sorry, this job has expired.
Bridgeton, MO, United States
Machine Operator – All Shifts
1st- Monday-Friday 6am-2:30pm
2nd Monday- Friday 2pm-10:30pm
3rd Sunday- Thursday 10pm-6:30am
Are you happy with your career? Do you have a career at all or are willing to make a change? At Legacy Pharma Solutions, we breed leaders and have a career waiting for you. Stimulus and Tax money are not going to last forever. When you join the Legacy Team, you are joining an ever-growing company which has seen growth double which allowed us to extend over 50 internal promotions to our teammates over the last 2 years. We have entry level positions, which require no experience at all, technical/mechanical positions, as well as management and leadership positions.
Legacy offers full benefits including Weekly Pay, Climate-Controlled facility. Medical, Dental, Vision, 401(k) with Company Match, Paid Time Off, Paid Holidays, Paid Life Insurance, Tuition Reimbursement, and much more!
Need off shift hours? We are a 24/7 operation and can accommodate almost any schedule. Regardless of job history or experience, we want to talk to you and show off our facility. 
You owe it to yourself to at least check us out to see how we can help each other. Apply now and take the first step to start your Legacy today!
What you will be doing as a Machine Operator?
Operating equipment according to training and certification for specified equipment
Starting up and shutting down the designated equipment
Ability to troubleshoot multiple machines and equipment
Ability to perform line changeovers
Able to detect and report problems or malfunctions
Qualifications:
High school diploma or GED equivalent.
Must possess the verbal and written communication skills necessary to perform job duties and to comply with regulatory requirements.
Detail-oriented.
Able to stand and walk for 8+ hours.
Able to lift up to 35 lbs.
Able to work well with others and as part of team
Minimum of 6 months of industry experience
Above average aptitude for mechanical and/or controls understanding and functionality
Flexibility to work weekends, if required by business needs.
qvs892v9mcgp
631973315